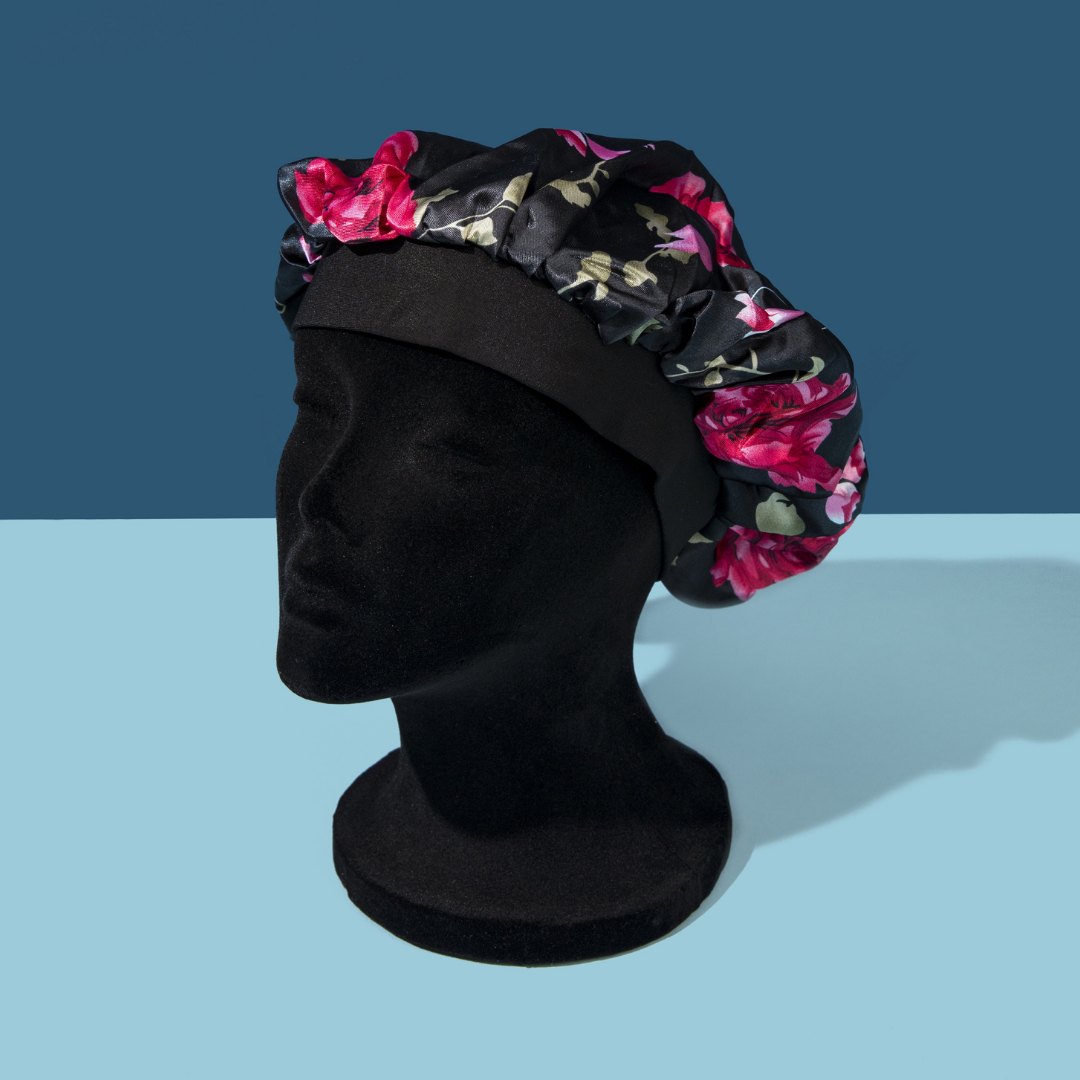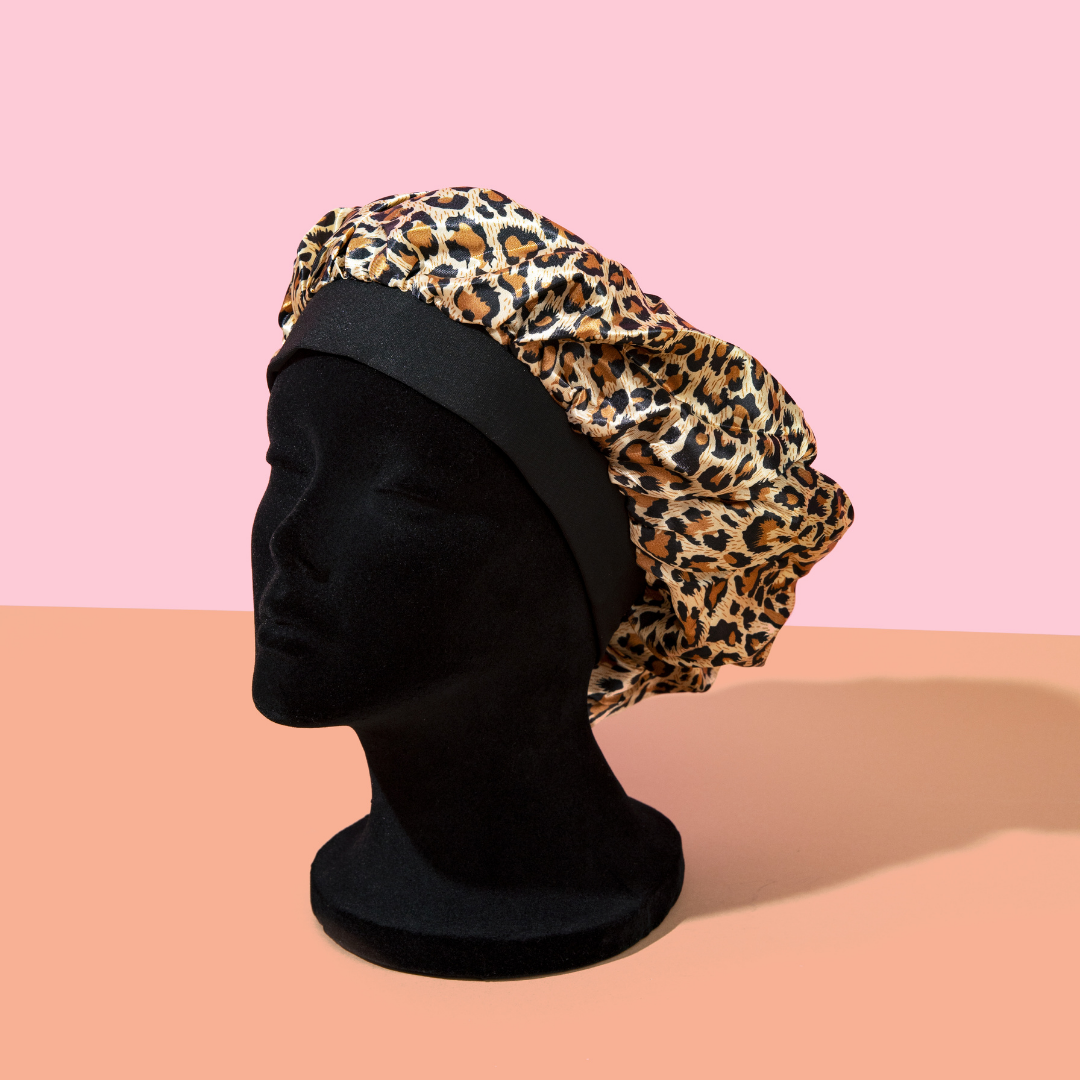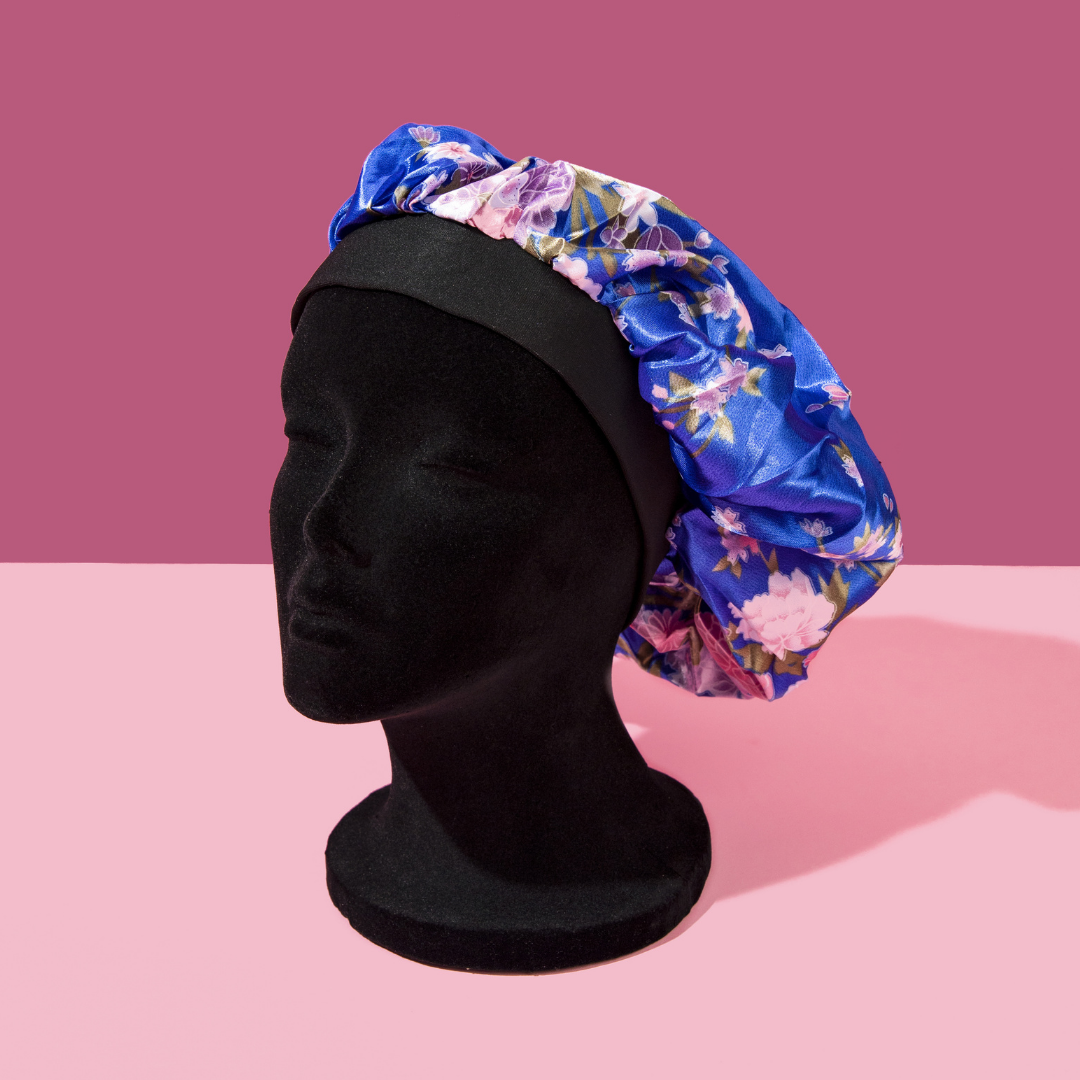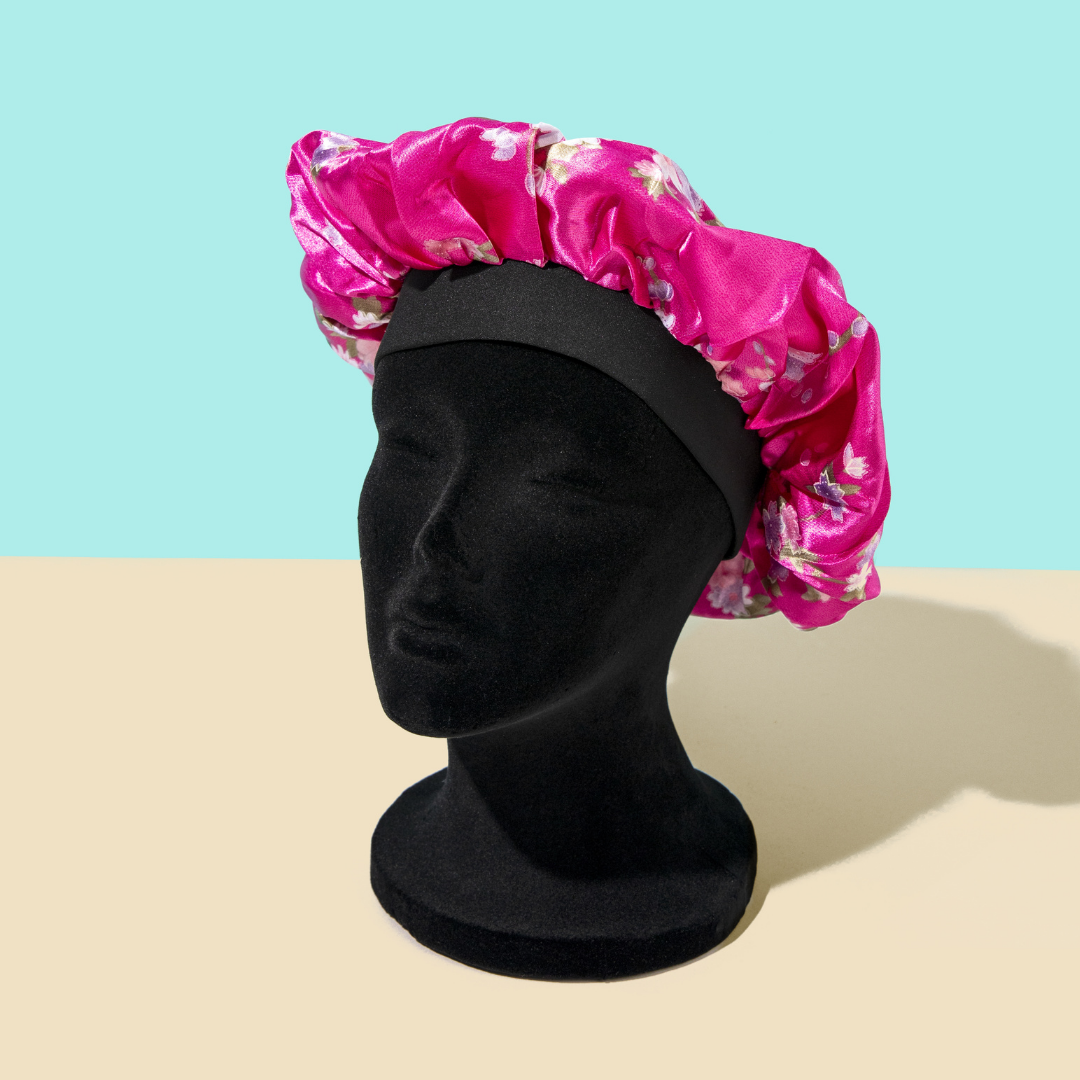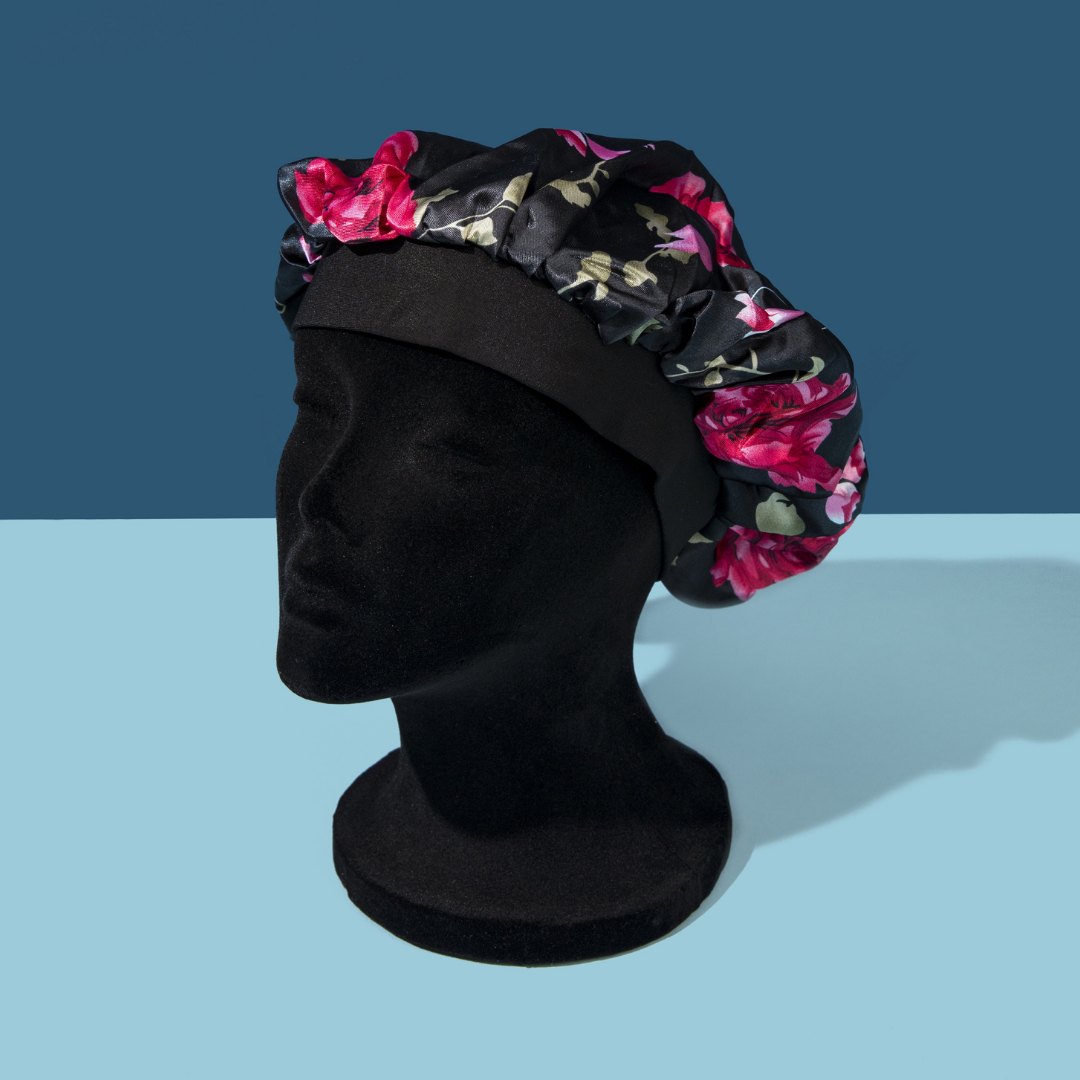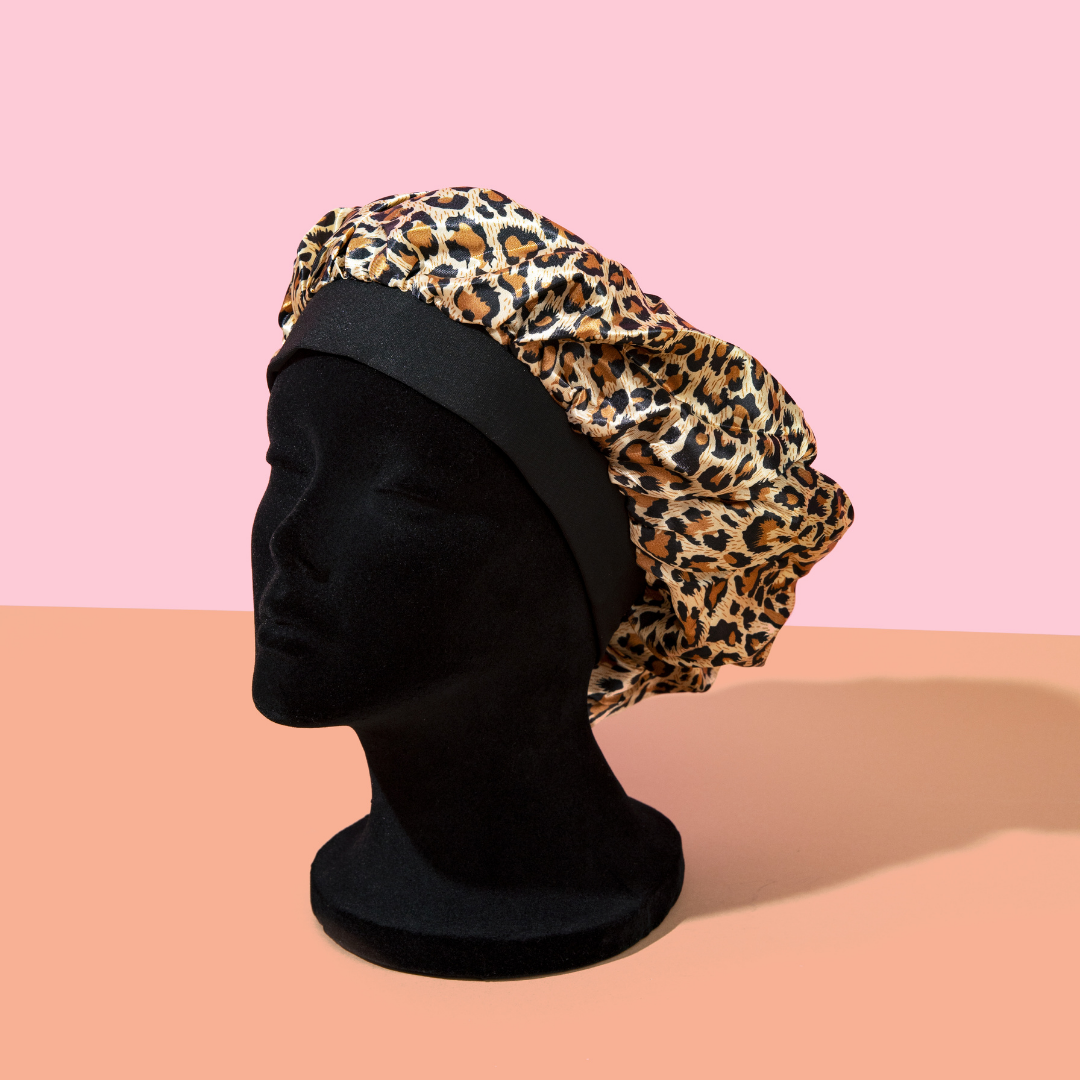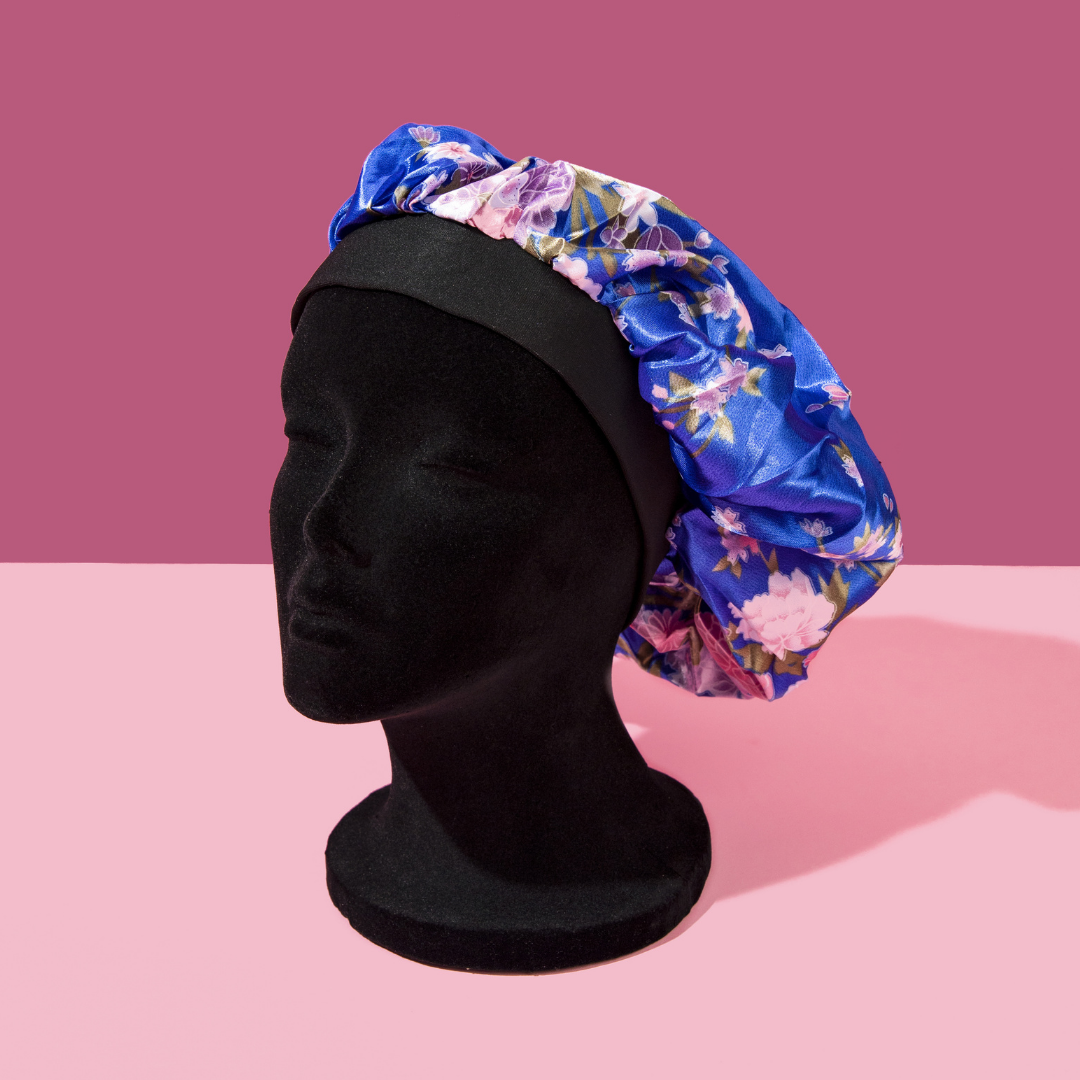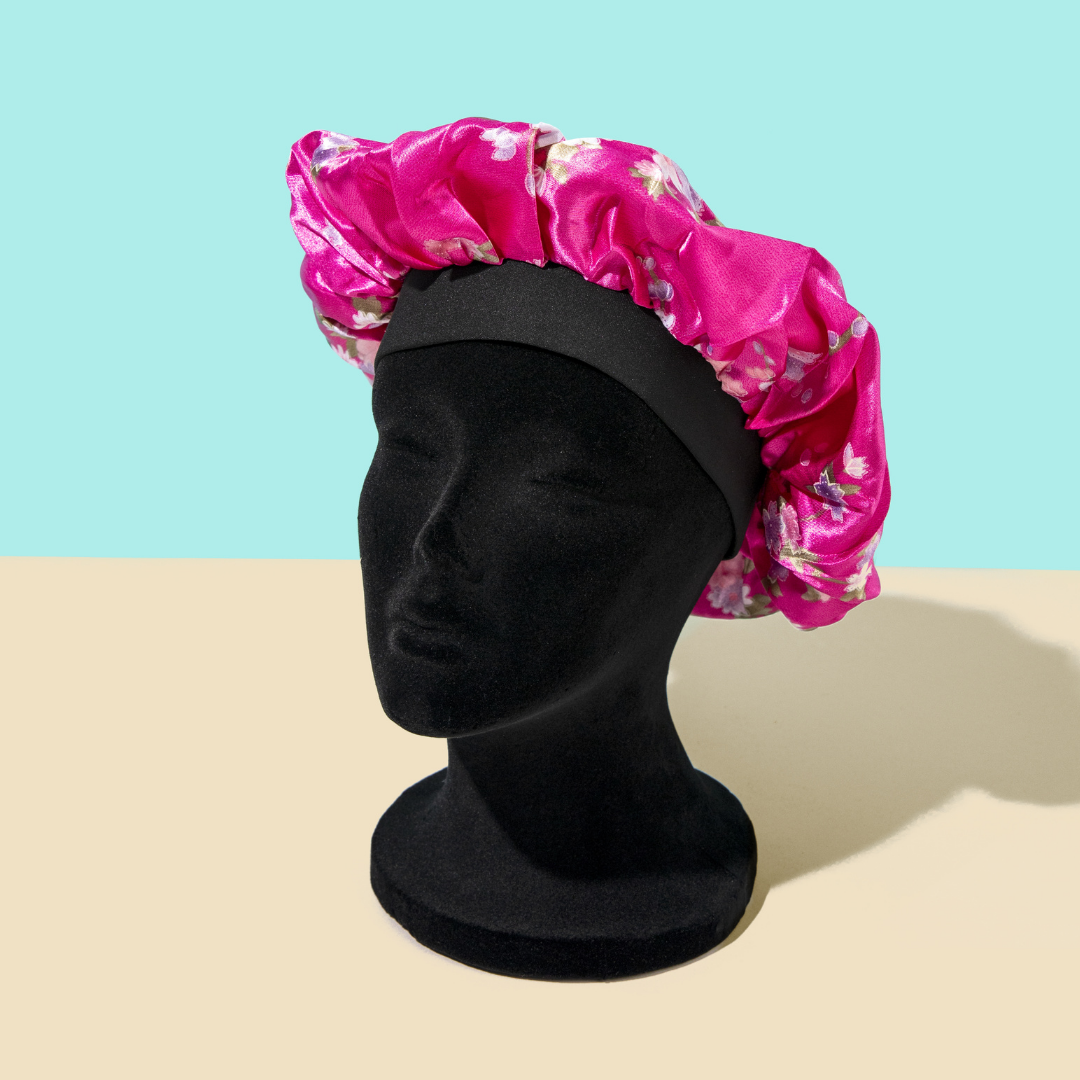 Premium Floral Satin Bonnet
Waking up to messed up hair is a disaster especially when you're in a rush. Wouldn't it be wonderful if every day is a good hair day?
You're in luck! No matter what your hair type is, our Floral Satin Bonnet can help you say goodbye to bad hair days and greet each morning with healthy, lustrous and shiny hair. Protect your tresses from frizz and tangles all night long and wake up looking refreshed and beautiful.
Featuring a fitted edge band, the Floral Satin Bonnet is specially designed to keep your hairstyles secured as you sleep. Made from high-grade satin, it is so smooth and comfortable yet durable. Go ahead and indulge in the lush softness of our floral satin bonnets and have healthier hair than ever!
Key Benefits : 
Reduces hair loss and damage,

it prevents friction between your hair and your pillow.

Adjustable for comfort,

simply adjust the perimeter of the satin bonnet to your head and your comfort level.

Easy-to-use

- the elastic band wraps your hair, it won't slip even if you toss and turn while you sleep. 

Soft and lightweight satin material

that allows you to have a

truly relaxing and undisturbed sleep.
How to Use : 
Start from your forehead, gently position the satin bonnet
Slightly lean backward so

that your hair isn't resting on your neck or shoulders.

Gather your hair and

wrap inside the bonnet
Check for loose strands

and tuck them inside the satin bonnet

Adjust the edges

of the satin bonnet according to your comfort.