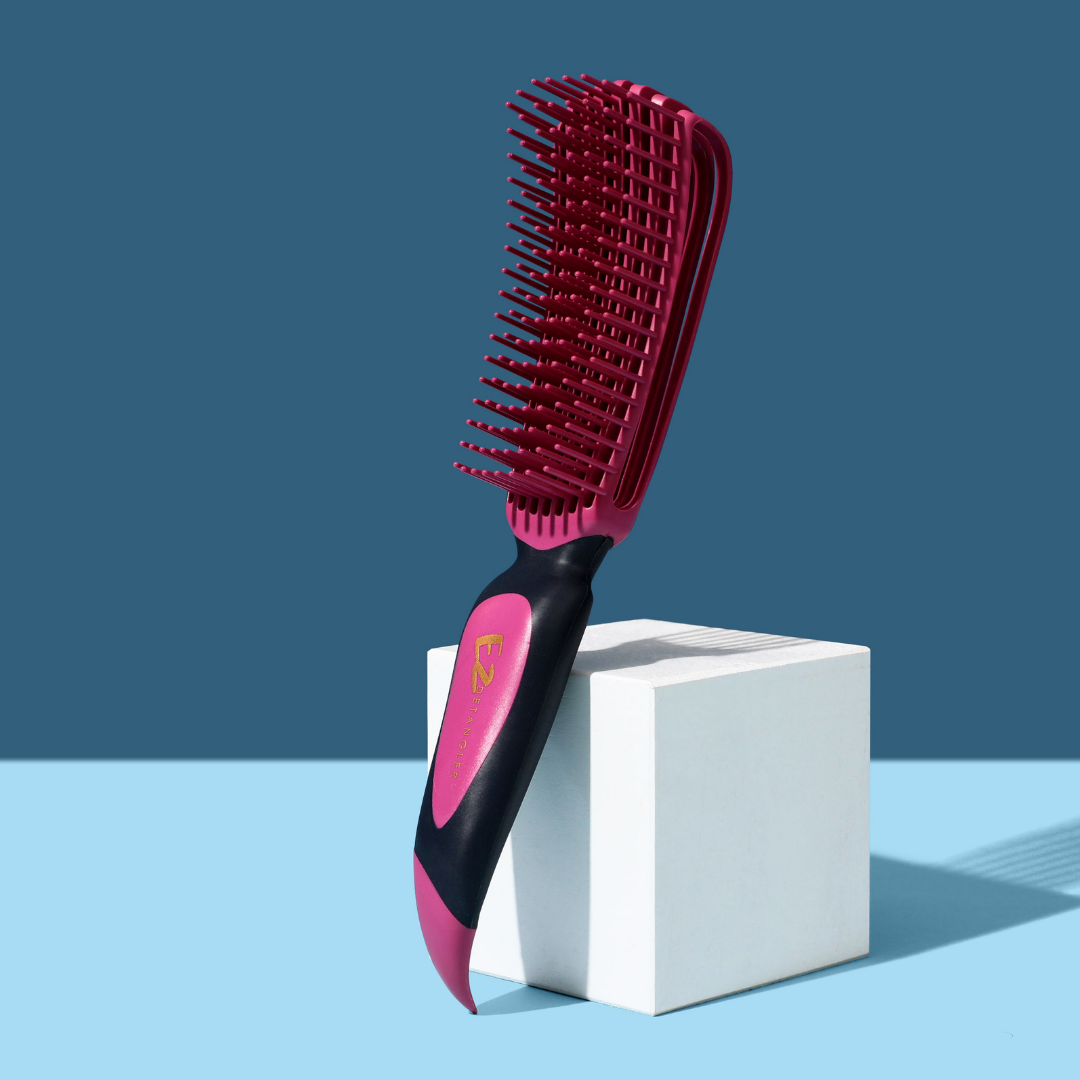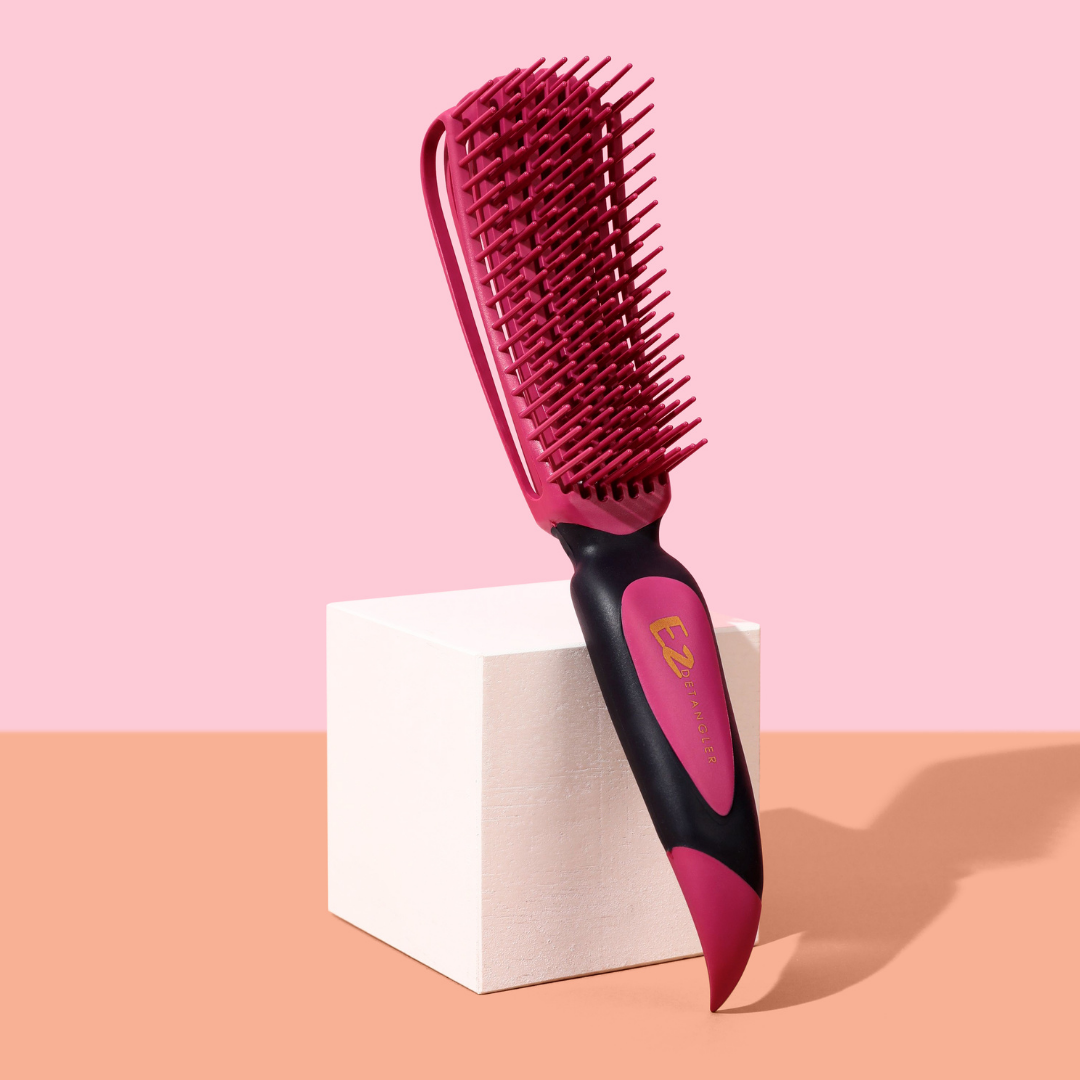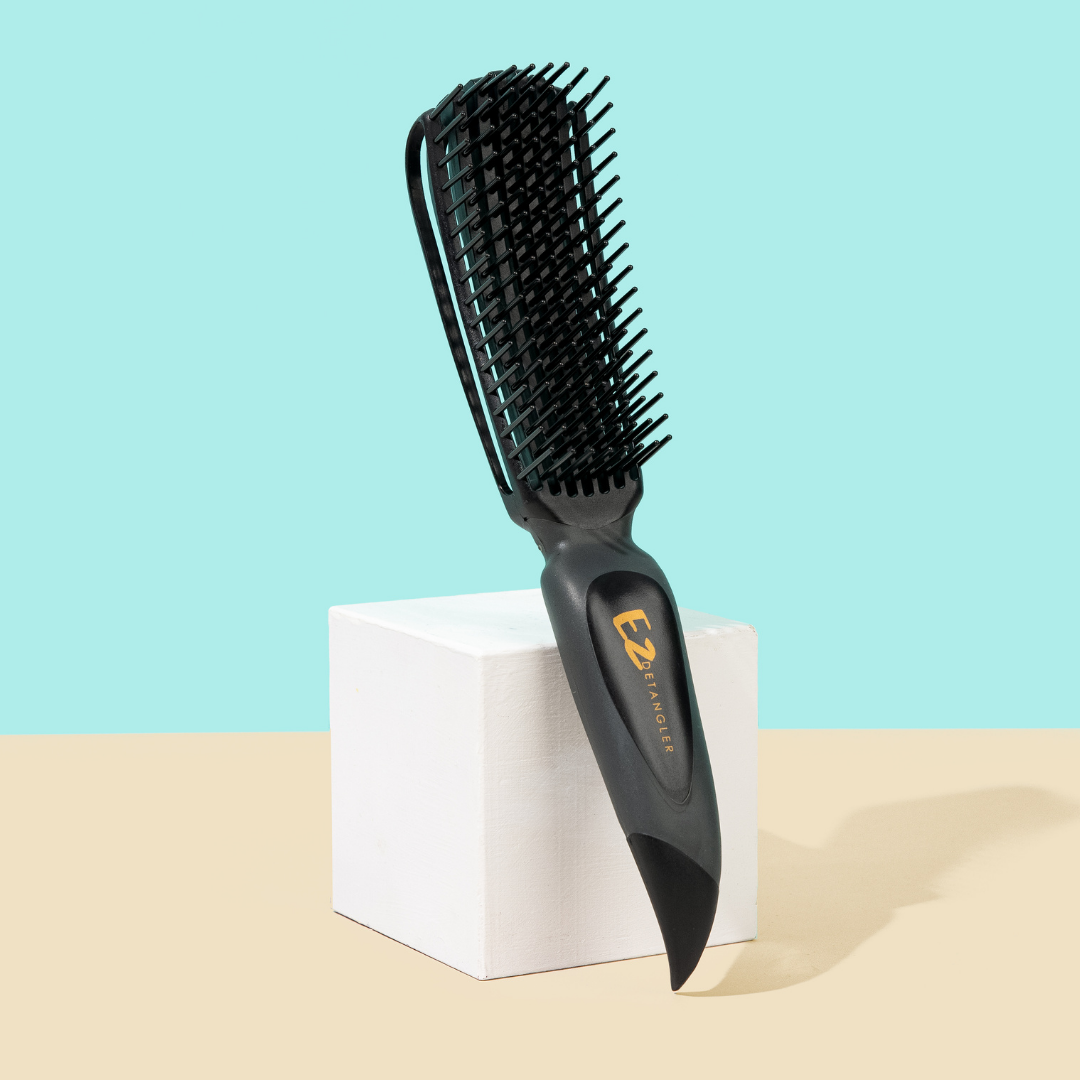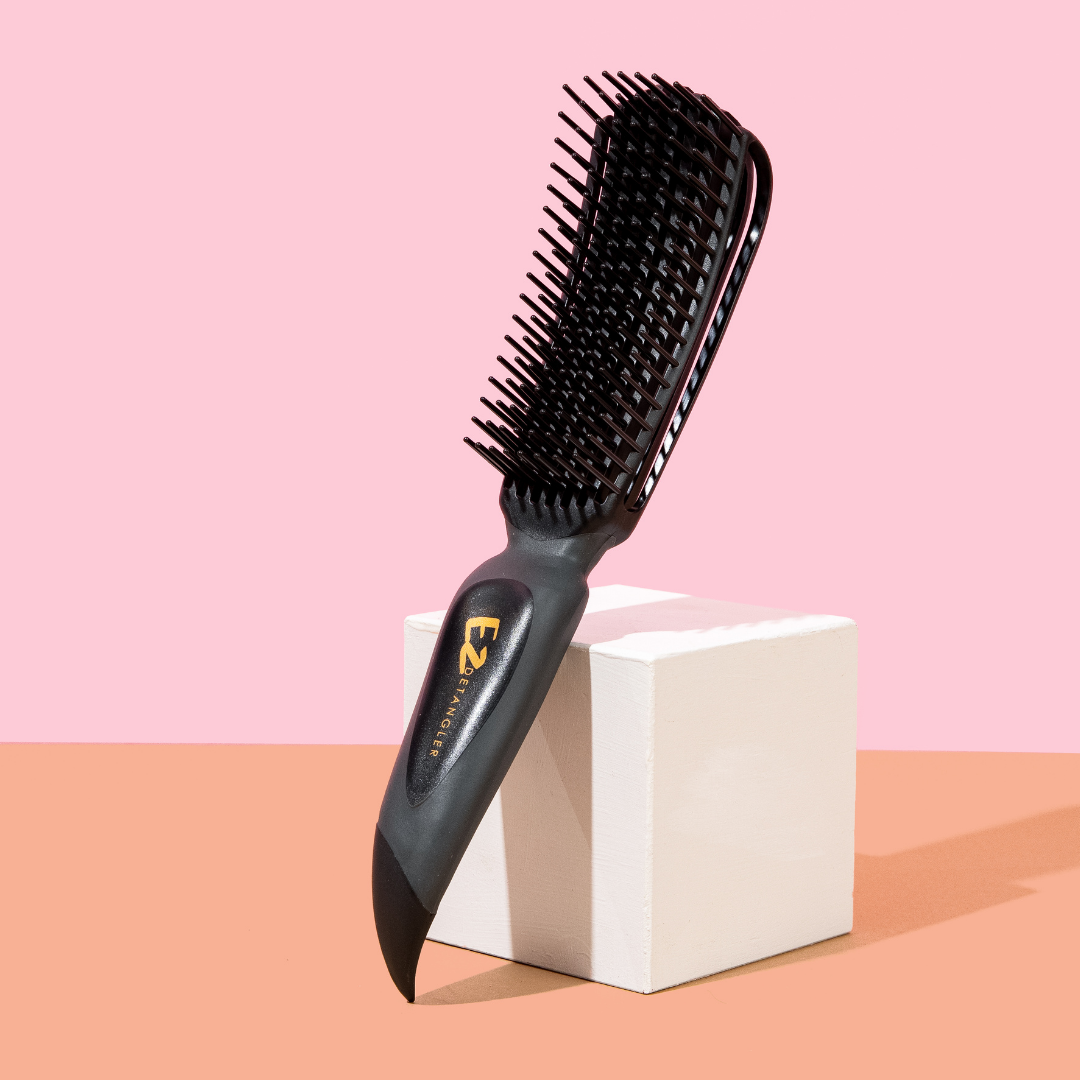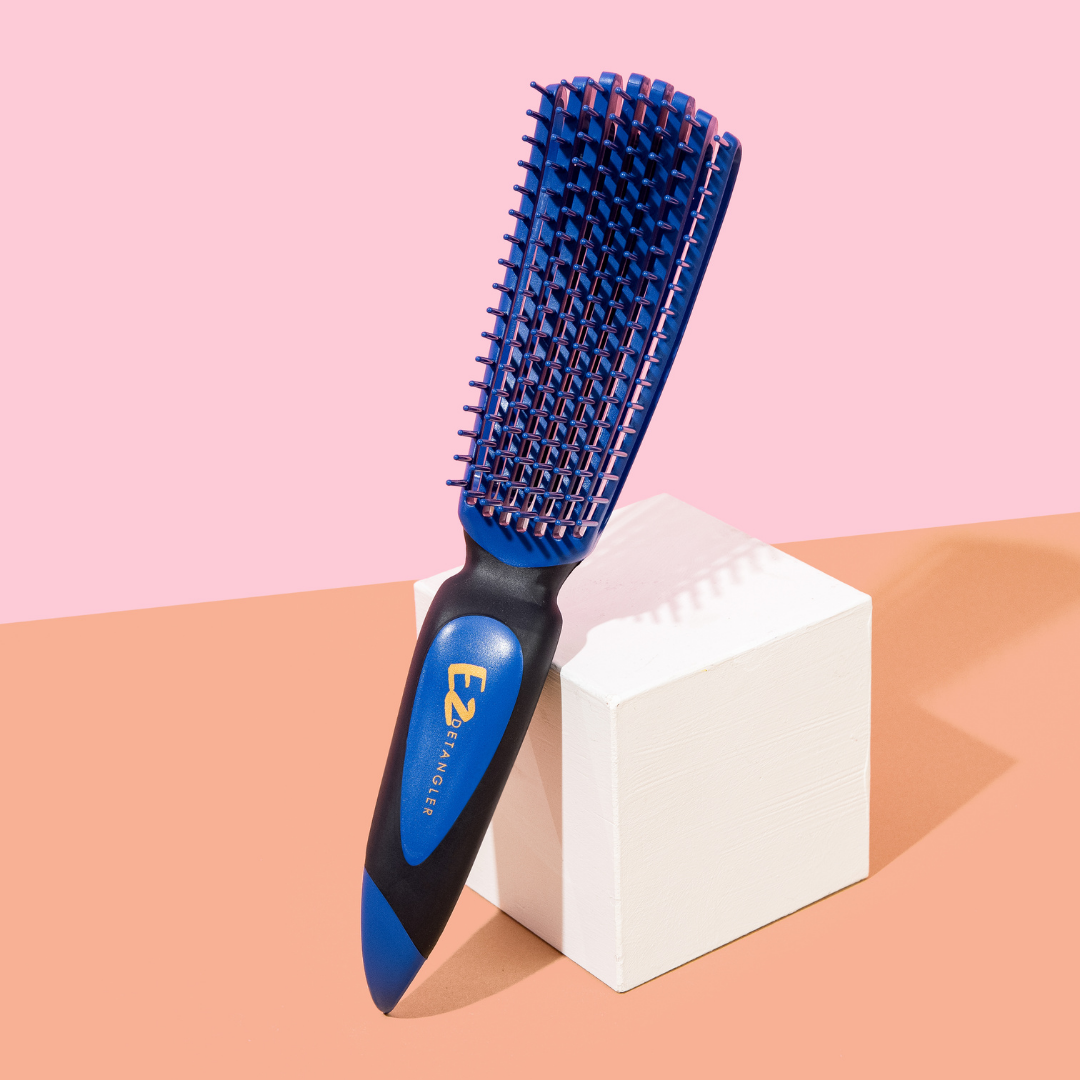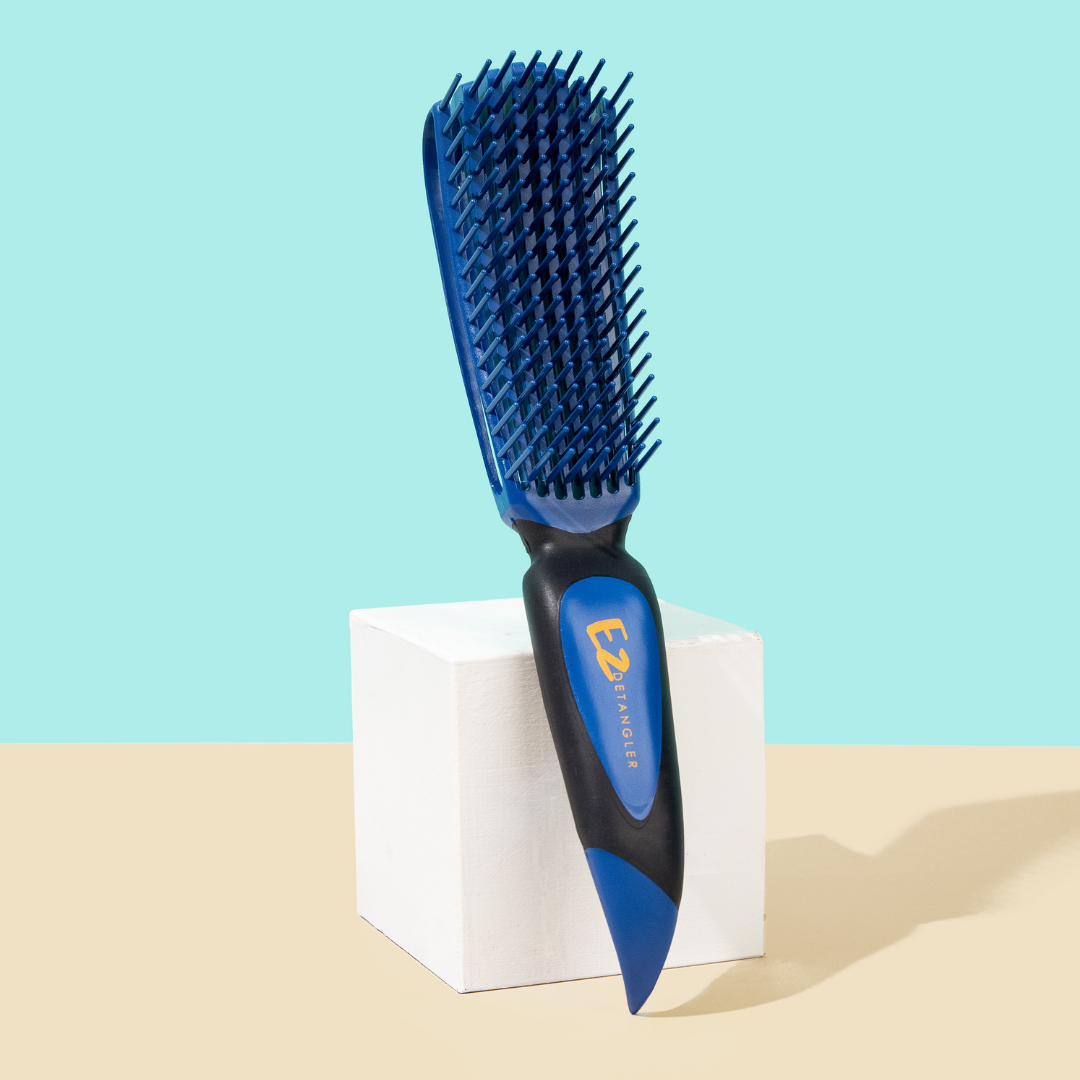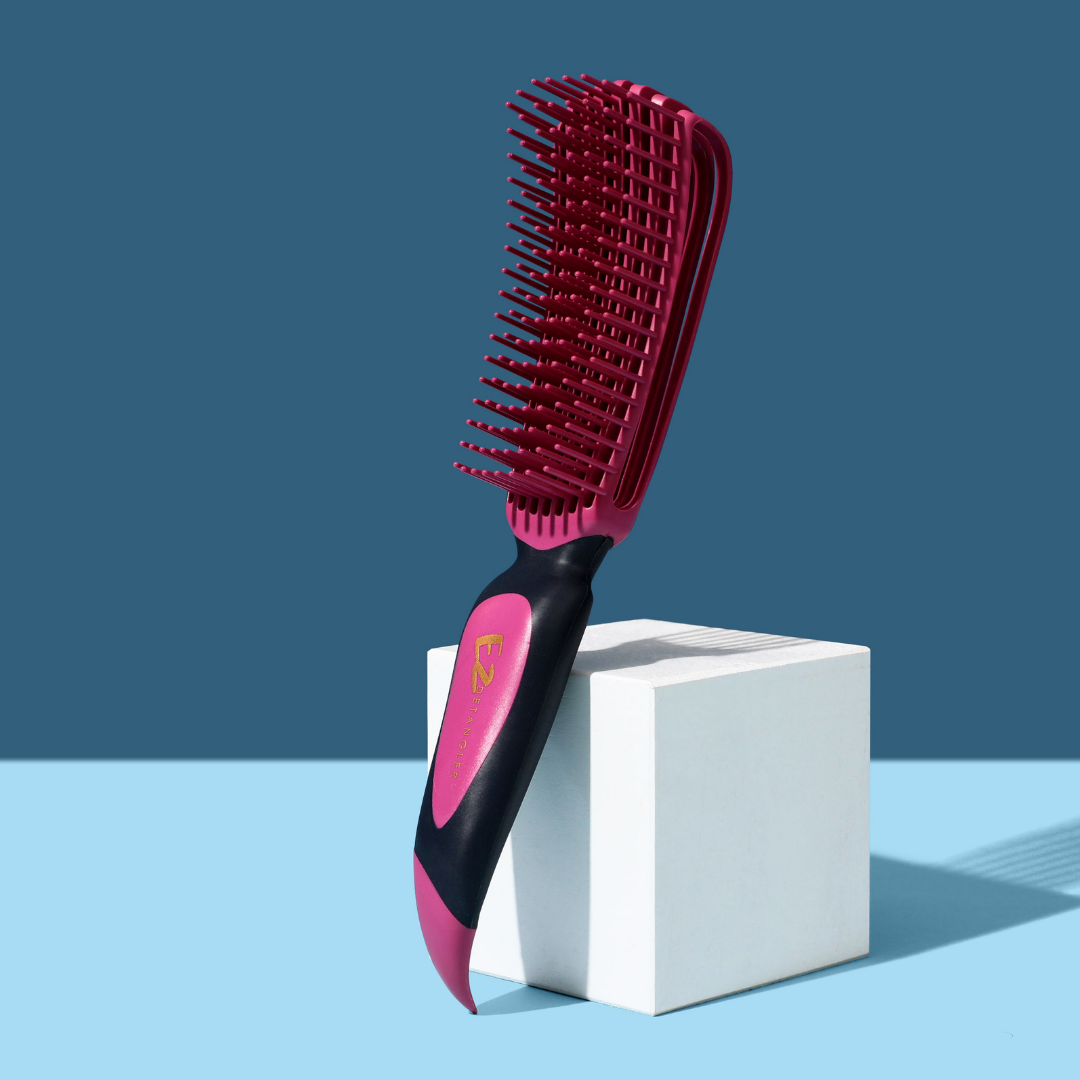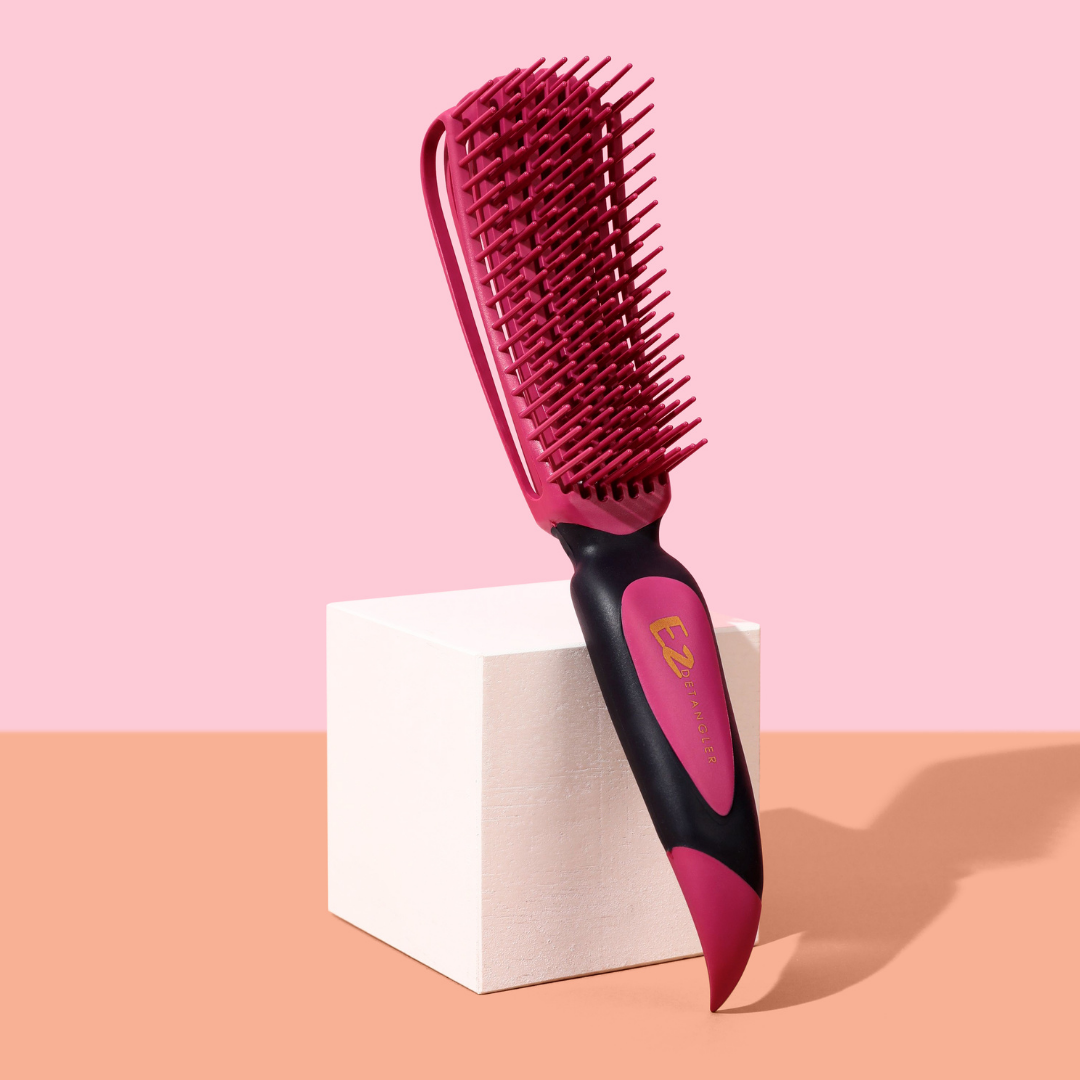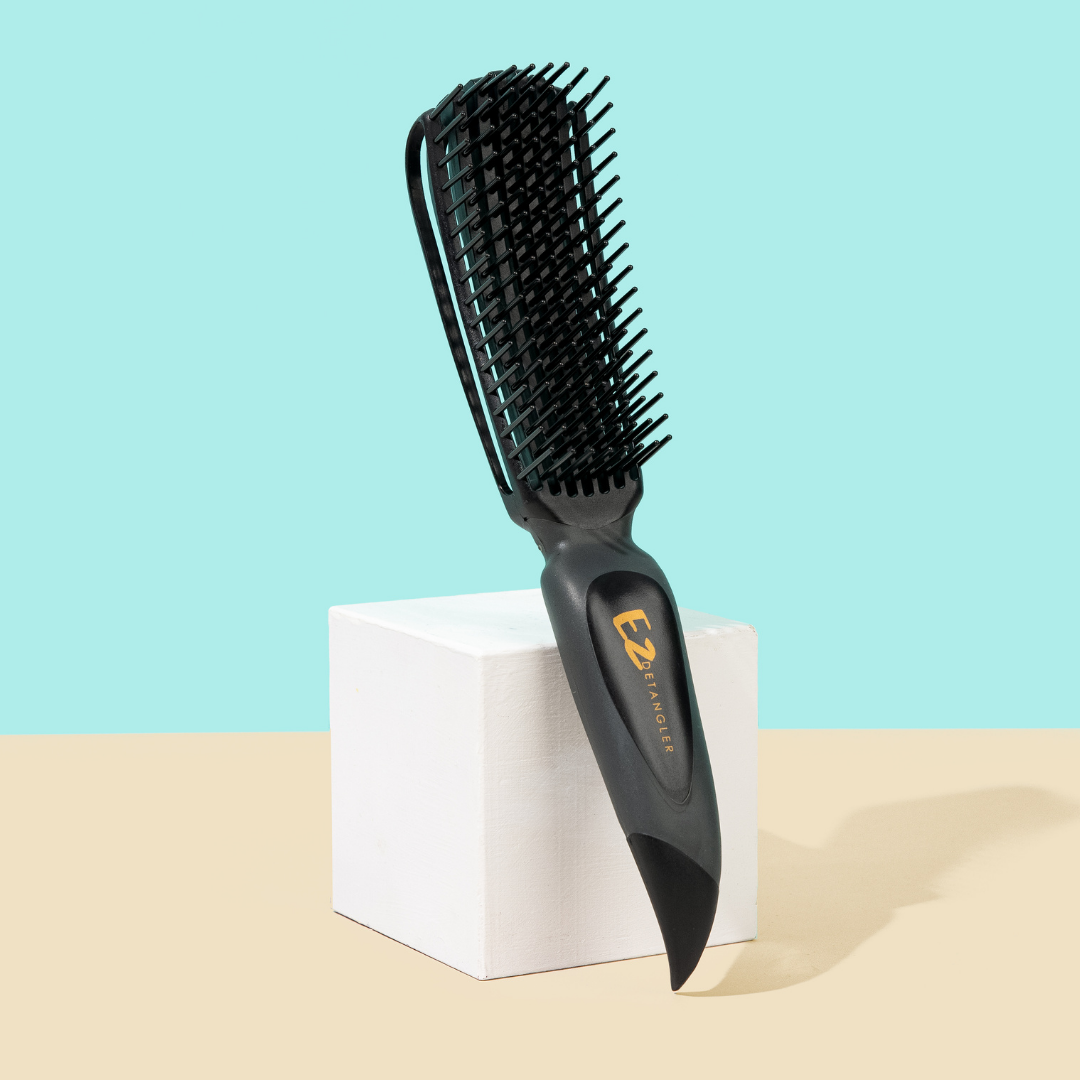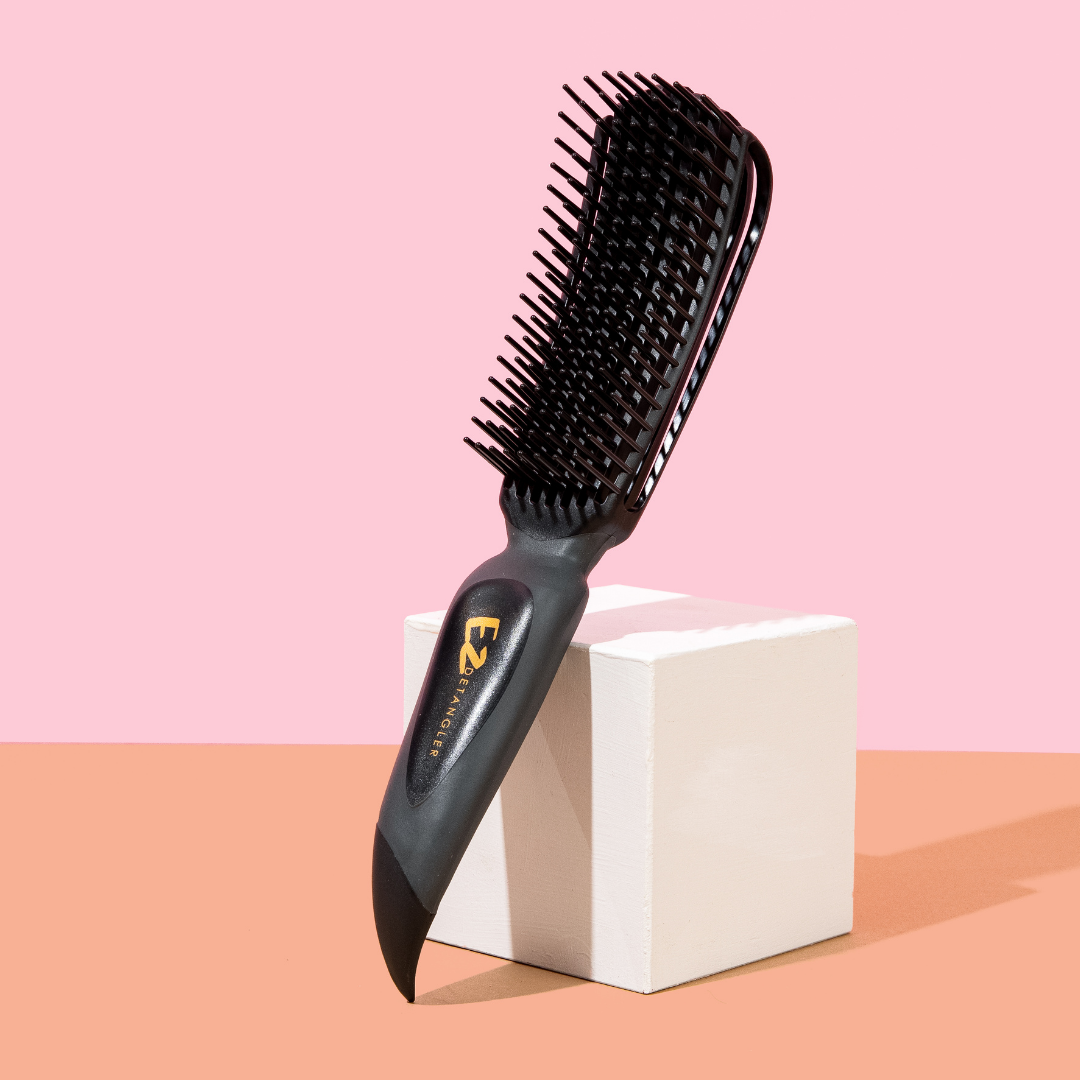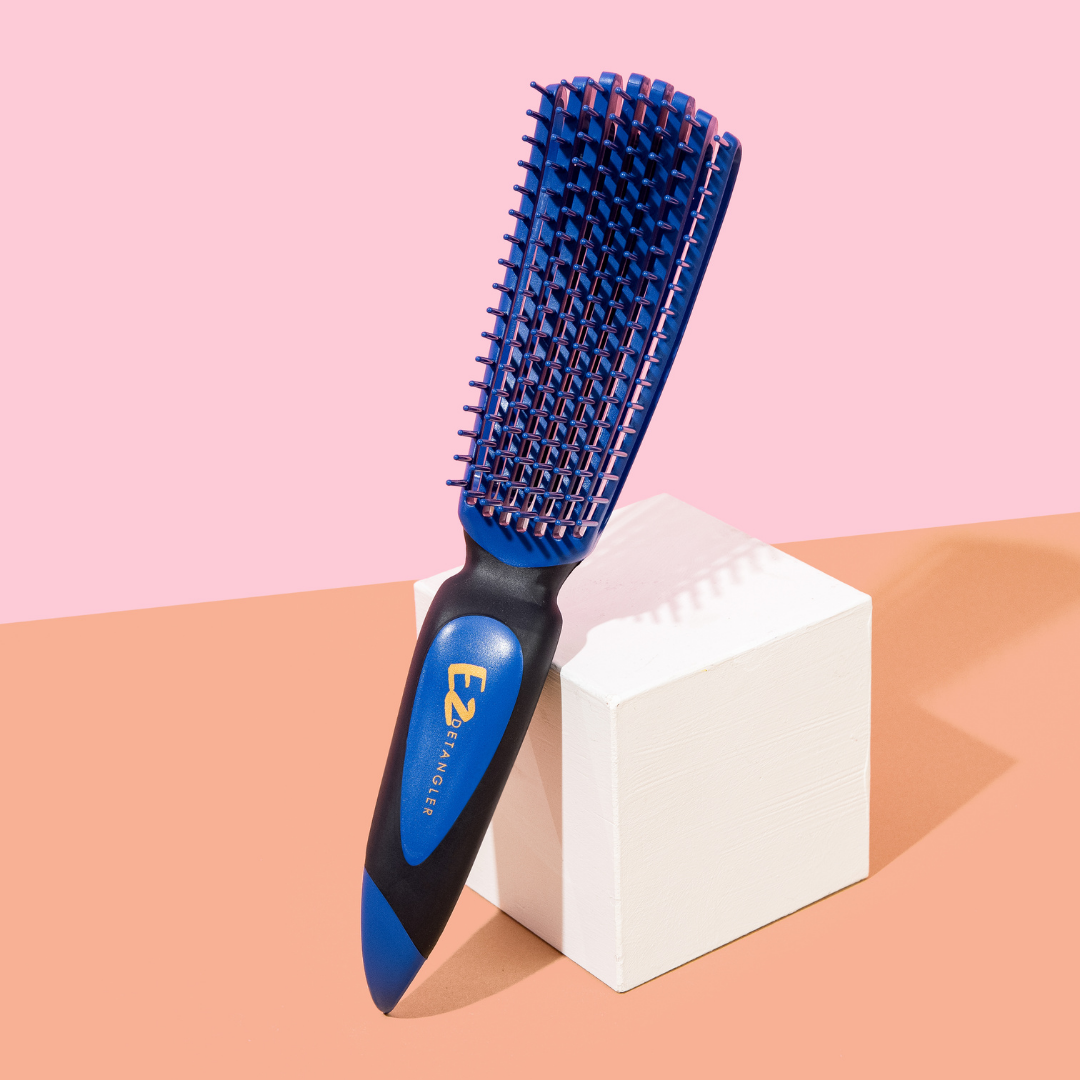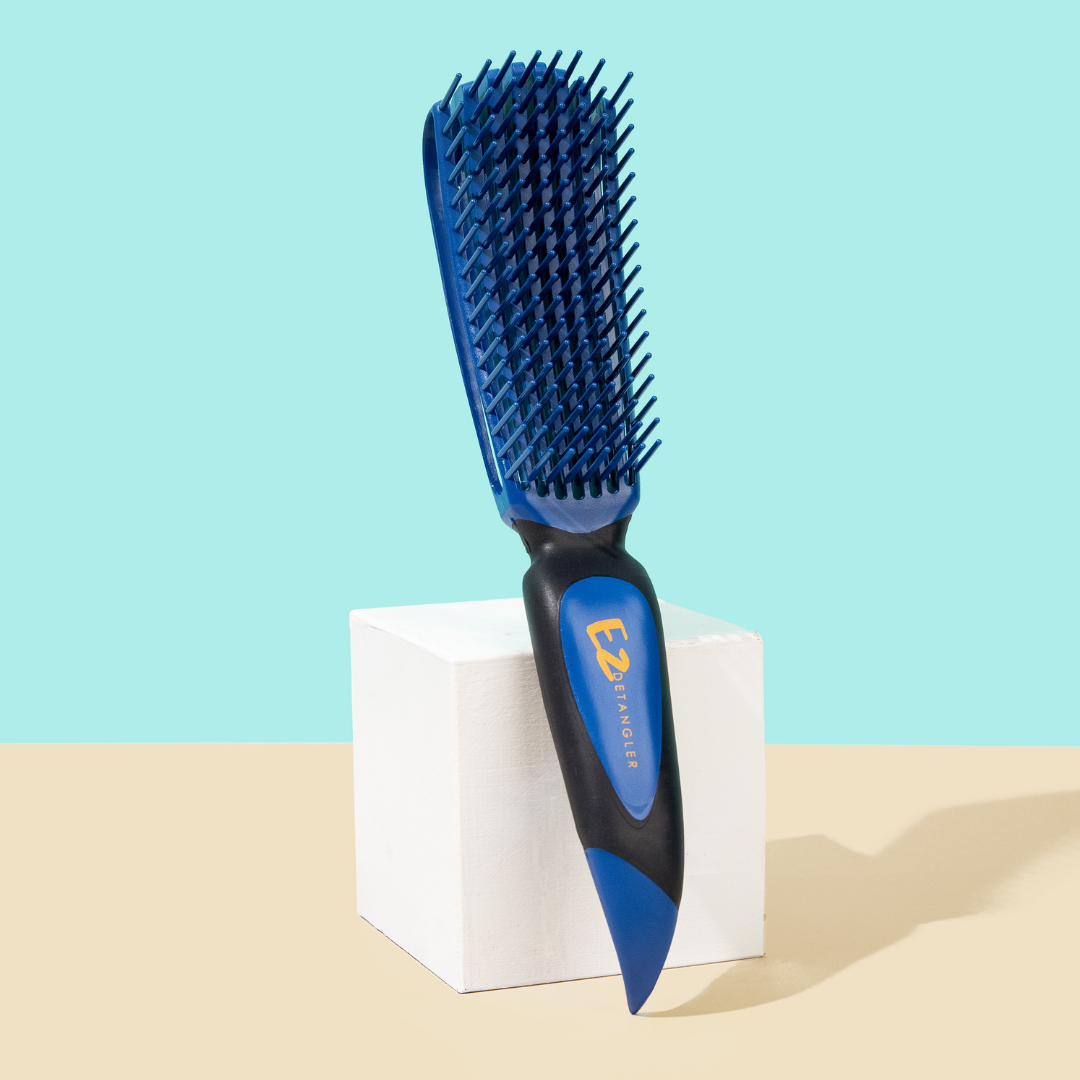 The EzDetangler™ PRO
$16.95
Regular price
$28.95
Now you can skip the pain & easily detangle super kinky and coily Hair Types (3A – 4C) with our EZ Detangler Brush.
EzDetangler™ PRO can detangle Hair Type 3A to 4C without any issues. You can simply apply your favorite conditioner or wet your hair to easily glide through the curls and detangle. (Much easier detangling with Type 1 & 2 hair)
You Spoke & we Listened.
Over the last 2 years, we read your emails, saw your comments, scrolled through your DMS to gather all your feedback to improve your favorite EzDetangler Brush
The First-ever Detangling Brush that's made by you and for you.
Our all-new design can effortlessly detangle, section in-between & style. It's an all-in-one miracle hair tool.
EzDetangler™ PRO is the first-ever all-in-one tool to detangle textures from Type 2A to 4C without any issues. There is a reason they call it the miracle tool
HOW TO USE
Simply apply your favorite conditioner or wet your hair with water.
Now brush vertically to take out the toughest knots.
You can use the sectioning tip to section in between as needed
Now brush horizontally to take out the remaining knots
For quick styling, finish up the hair by curling it around the sectioning end.
WHAT SETS US APART
Well First of all We listen, EzDetangler™ PRO was made from countless feedbacks from our real customers.
Feedback:

All these slippery products make detangling brushes super slippery and almost impossible to hold.

-- Shanice C. from Raleigh, NC
Solution: Indented section to hold and rest your thumb, so your brush doesn't go flying off while you detangle
Feedback:

What's with this thick handle? It's super uncomfortable to hold for a long period of time.

-- Maggie A, from Atlanta, GA
Solution: Reimagined the handle to be more ergonomic, so it fits right within your palm. Added rubber material in places the brush meets your hand so you have an extra firm grip at all times
Feedback:

I wish there was a way to section and detangle. I hate having to use so many tools while I'm detangling.

-- Beth P. from Bronx, NY
Solution: Detangling brush at one end and a sectioning tool on the other. This probably can't replace your rat tail comb, but can definitely do little sectioning work you may want to do in between detangling
Feedback:

I have 3 heads in the house with completely different textures, Each of their head needs different tools to detangle. Save me!!

– Felicia L from Fresno, CA
Solution: Our locking clip gives it the versatility you need. Simply adjust it to the top row of pinholes at the back of the panels for detangling long, thin type. Adjust it on the bottom row to take on the short and coarse hair type
We have poured our hearts and soul into this new design. We kept what you loved and improved a whole lot. Because we believed in creating something that's just for you!!
Whether you have the wavy subtle curls or the kinky coils. This was our way of saying, "Hey.. we heard you & We got you!!"
🙏🏾OUR CUSTOMERS LOVE IT🙏🏾
Join our
200,000+ 
Happy Customers!!

 with their different curl patterns
There is a reason all our 
Salon partners
 across the states 
recommend
 our 
EZ Detangler Brush
 to their Customers.  
EZ DETANGLER KEY BENEFITS
✔️ Confidence is key: Professional salon-quality styling every time at home with our EZ Detangler Brush, so you can step out in confidence.
✔️ Skip the pain: "So the 4-year-old just got his hair washed and this the part where he normally starts screaming"  - Mamma approves!! 
✔️ 
Detangle in half the time:
"Couldn't wait to try it - received it today. Detangled my 4C hair with very little hair loss and half the time! I'm a believer!" 
– 
Straight from our Facebook Reviews
✔️ Save Money: Now you can confidently skip that next salon appointment and just do your wash and go routine home with our EZ Detangler Brush  
FAQs
My hair gets knotted a lot, but they aren't that curly. Can I still use it?
Absolutely, we made our brush versatile enough to take on a wide range of textures and sizes. If your hair tangles, we can detangle. The flexible bristles and the locking clip makes this brush one of a kind in the industry
My kids are super tender-headed, can this really help?
Our patented flexible bristle technology makes this a must-have for tender heads. Whenever the brush finds a knot, it flexes through the curl to detangle instead of snagging the hair making it a much less painful detangling experience
I hate the cleaning part that comes right after the detangling session. How do you clean this?
Just separate the panels and run the brush under the sink water. Make sure to separate each panel if there is too much hair and products on it
What type of plastic is used for this brush?
We care about your health and hair. So we use the highest quality food grade plastic material to manufacture this brush
I have super kinky Coily Type 4 hair, can this brush handle it?
We have countless users with 4C hair. They use and love EzDetangler PRO. We have made the brush sturdy to take on any hair type or texture 
PACKAGE CONTAINS
🔘 1 X EZ Detangler Brush
🔘 1 X Locking Clip Accessory
OUR EZ GUARANTEE (EASY REFUNDS)

All purchases are covered with our 14 Day Risk-Free Guarantee. Covers any and all unopened packages. Unable to accept open packages due to the current events and the nature of this product. If for any reason you don't want our EzDetangler™ PRO, just send it back within 2 weeks and get a full stress-free refund!