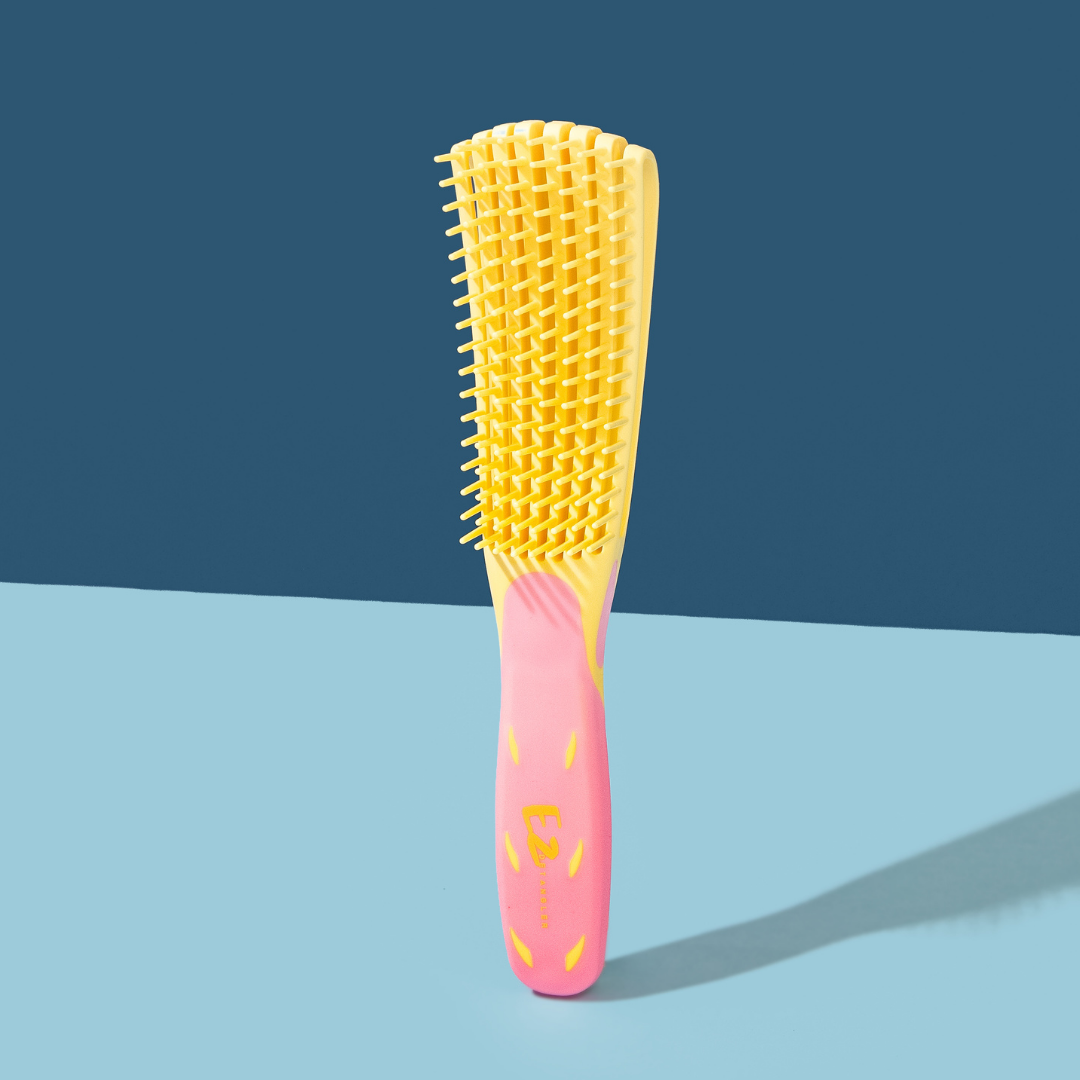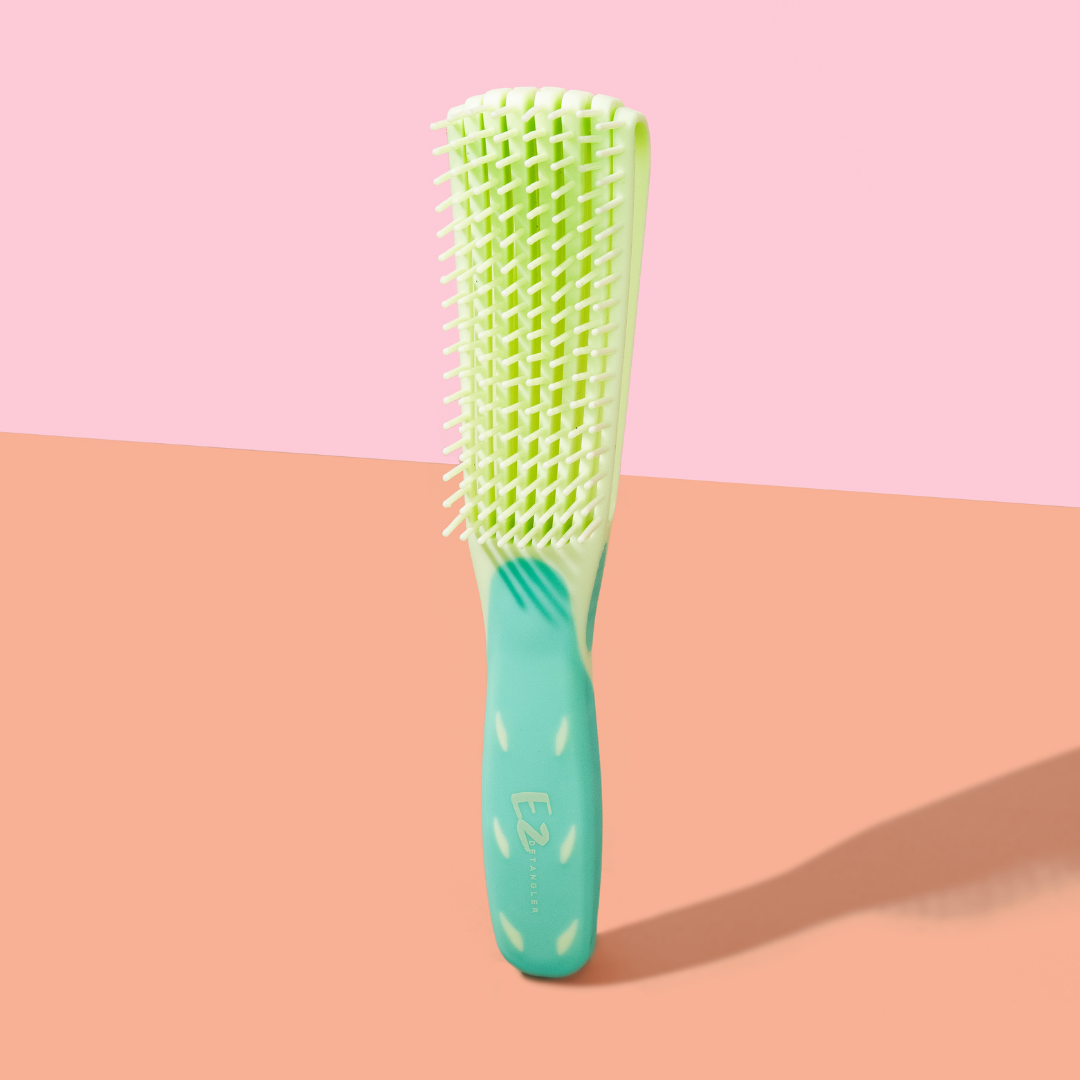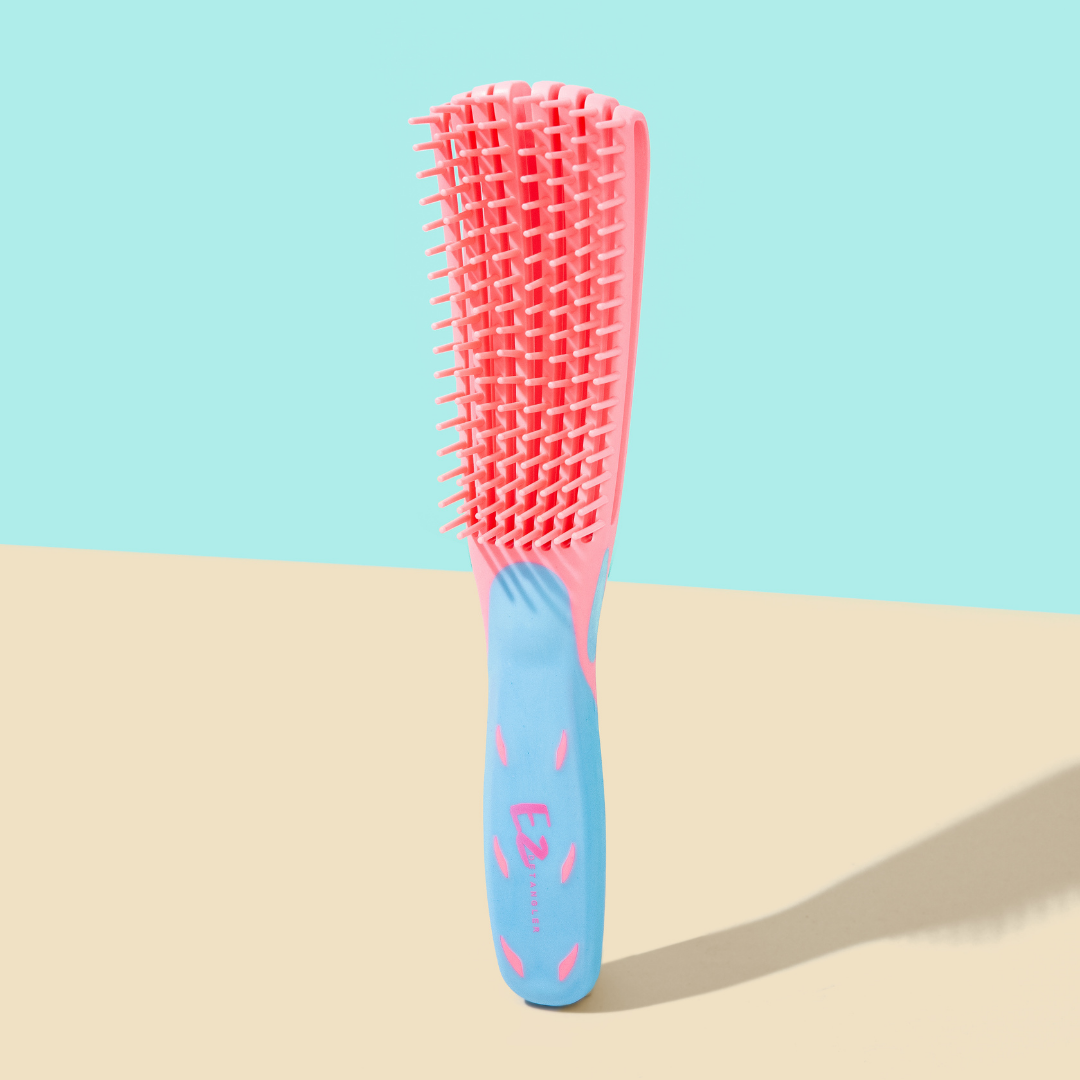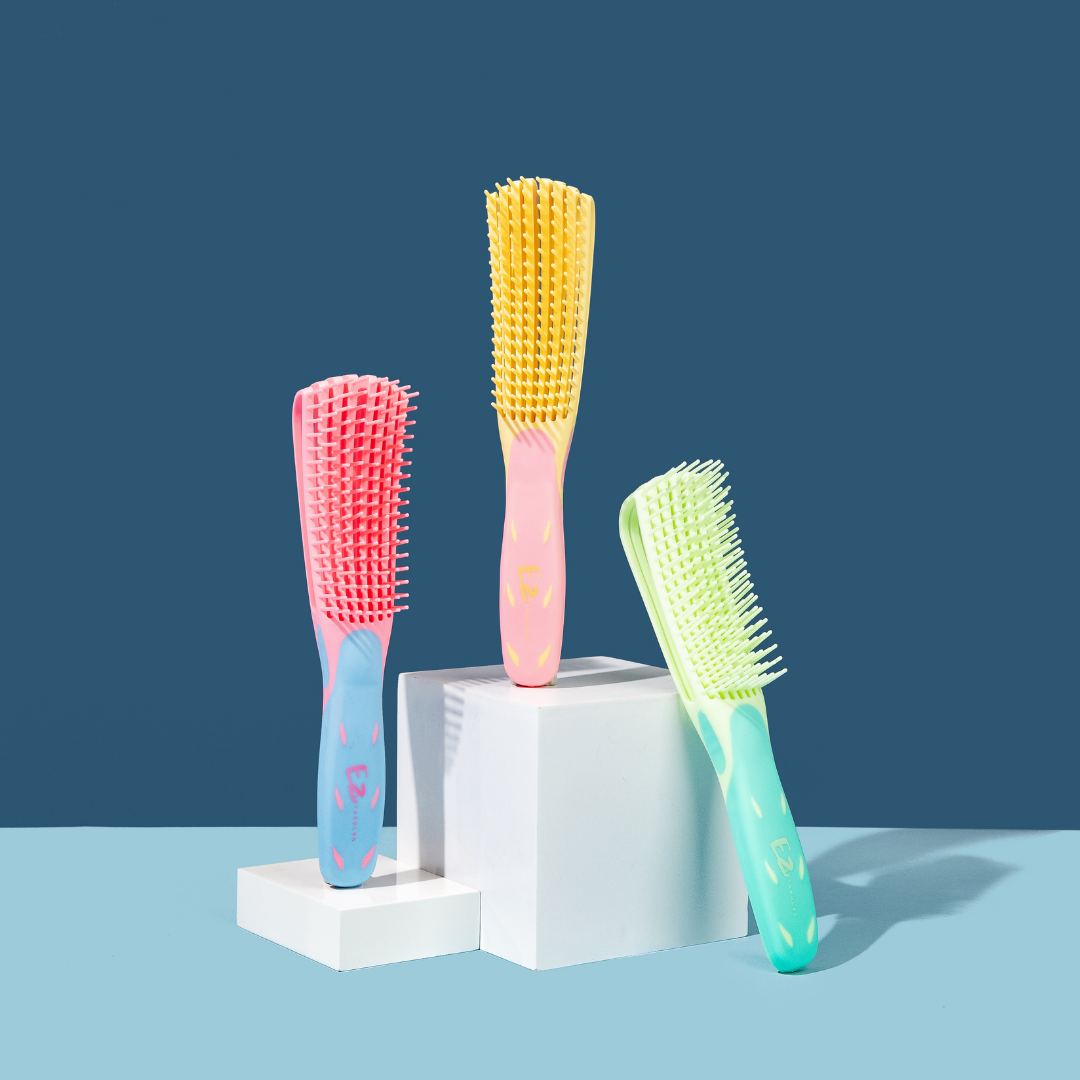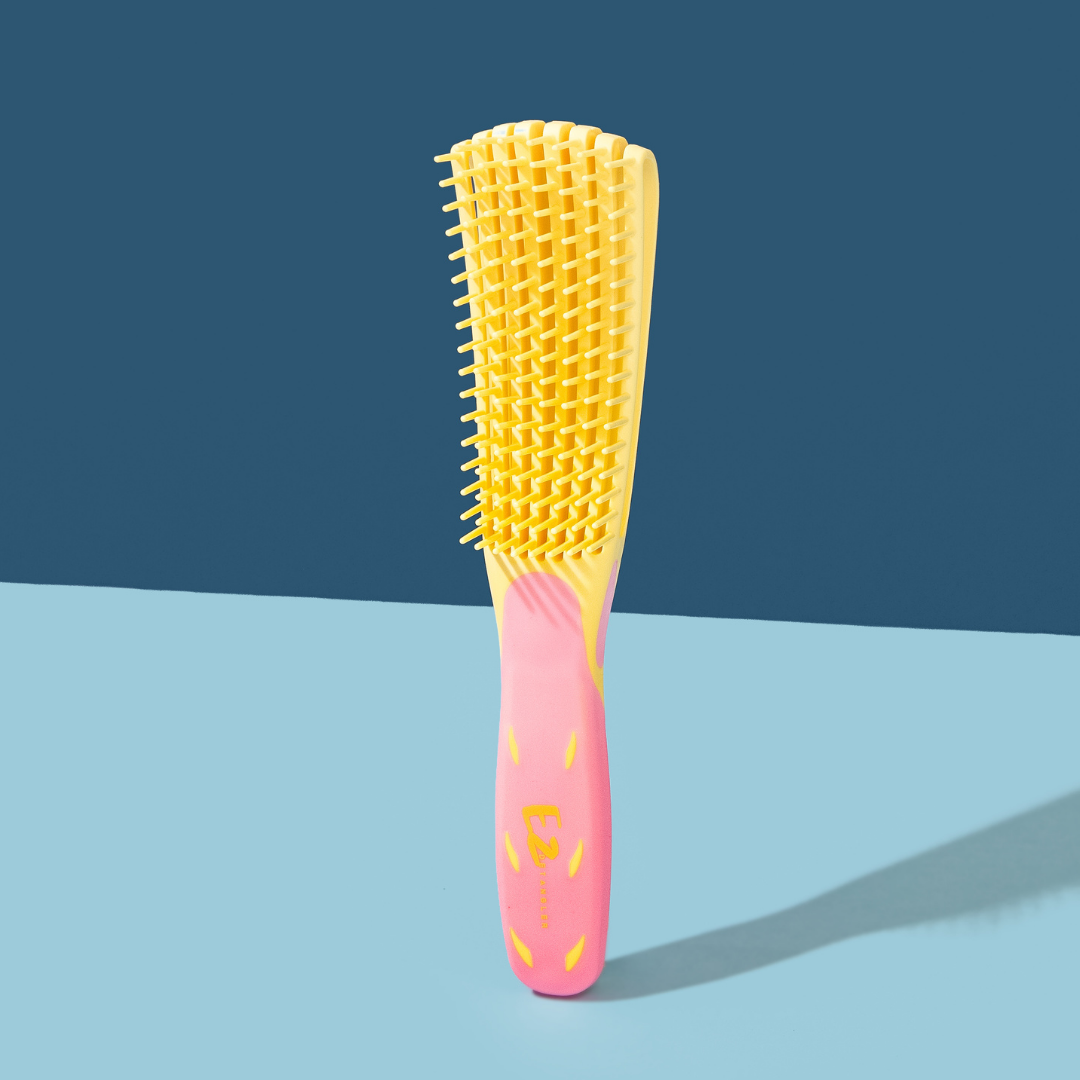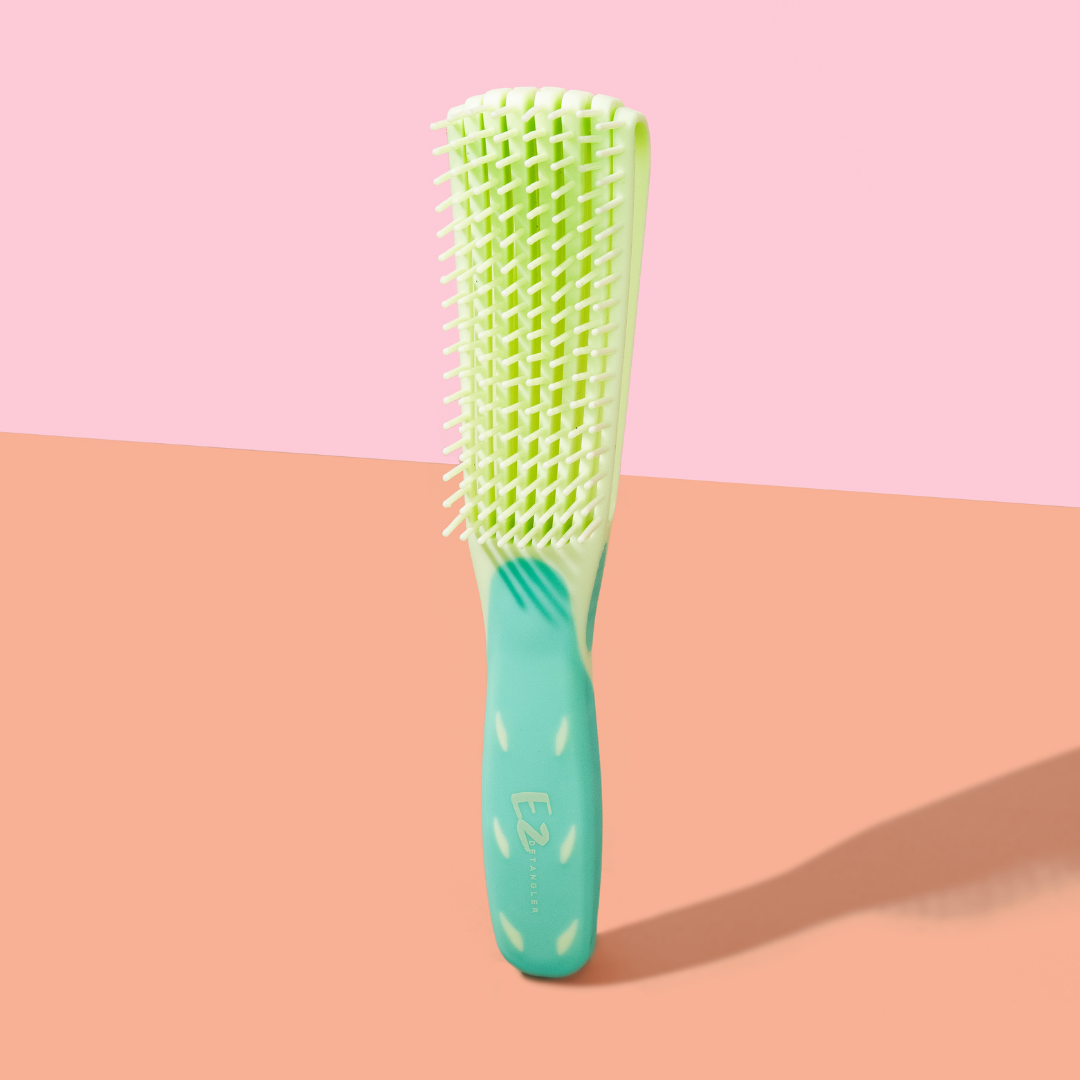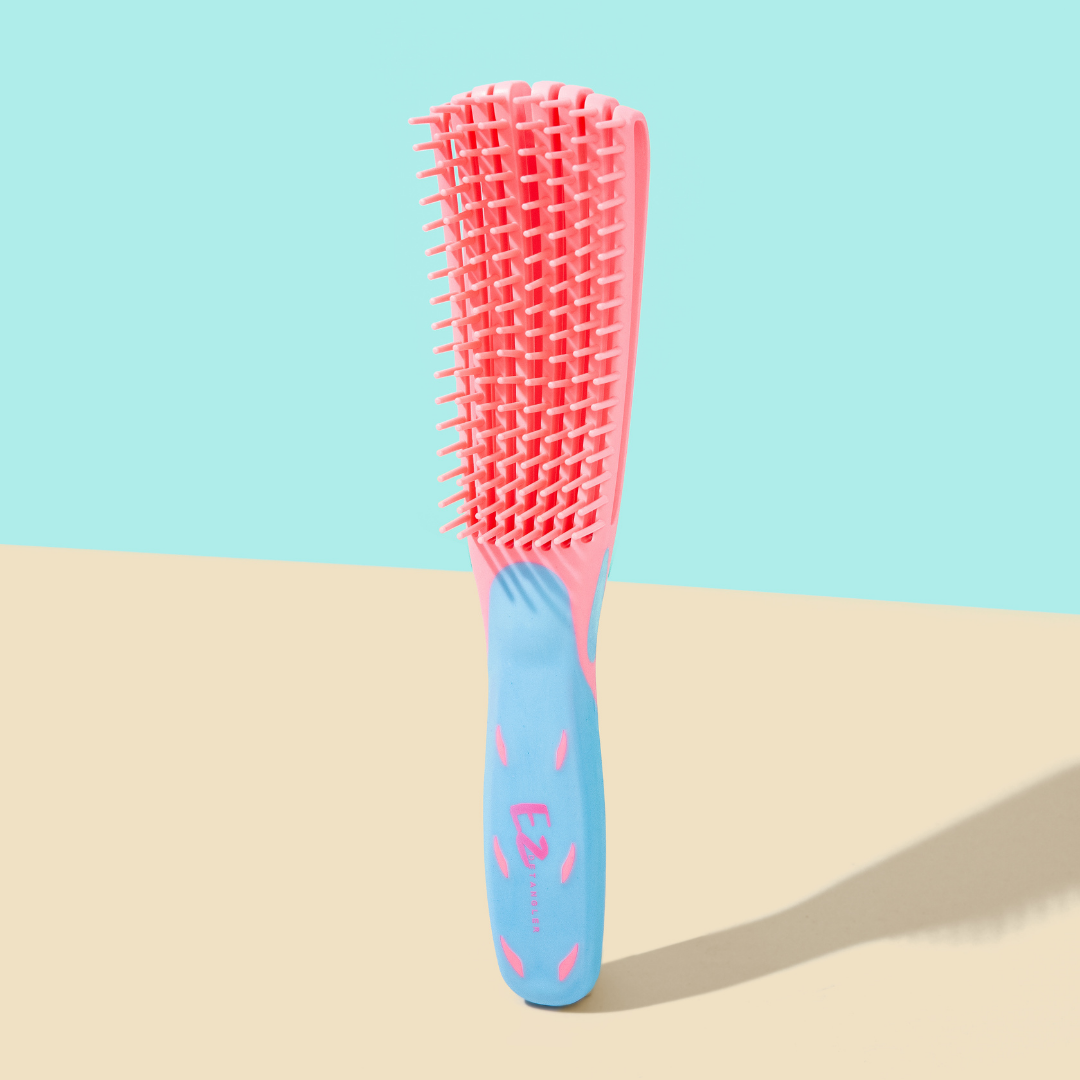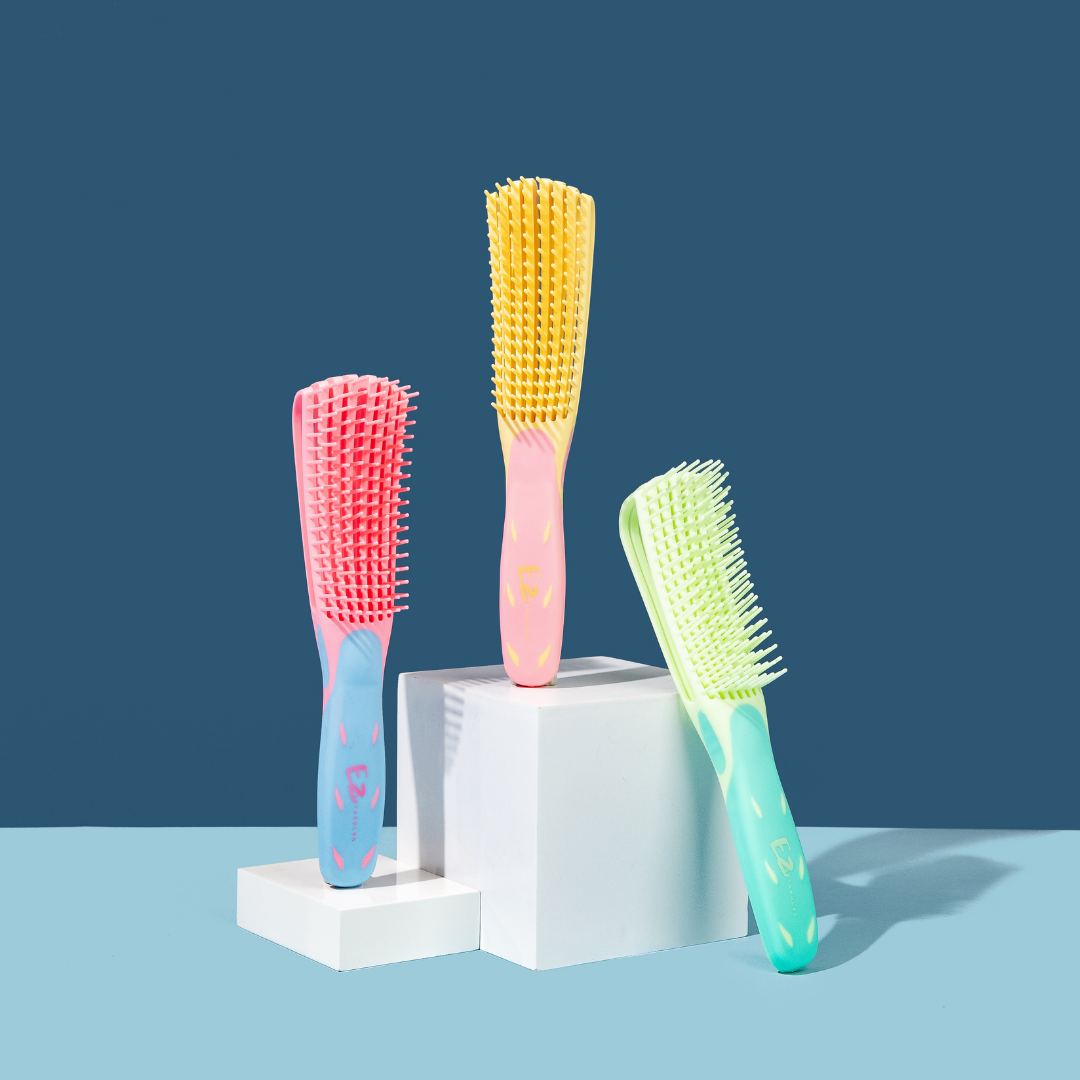 EZ Detangler™ HOPE Edition
$18.95
Regular price
$28.95
Now you can skip the pain & easily detangle super kinky and coily Hair Types (3A – 4C) with our EZ Detangler Brush.
Our brush can detangle Hair Type 3A to 4C without any issues. You can simply apply your favorite conditioner or wet your hair to easily glide through the curls and detangle.  (Much easier detangling with Type 1 & 2 hair)
Look absolutely flawless with your naturally curly hair. Our company made it its mission to make it easy to go all-natural.
Easy detangling makes wash days a breeze as it cuts down the time in more than half. So, you don't have to hold off on wash days and look tangle and knot-free in confidence each and every day.
Our EZ Detangler Brush is perfect for the tender-headed queens and their babies. Our Patented Flexible bristles design minimizes snagging to give you a painless detangling experience. 

Simply moisture with water or your favorite conditioner and prepare to be AMAZED!!
Whether you have loose Type 2 Waves or Kinky Coily Type 4 Hair, our Brush flexes through those stubborn knots & detangles in minutes. If it tangles EZ can detangle
🙏🏾OUR CUSTOMERS LOVE IT🙏🏾
Join our
200,000+ 
Happy Customers!!

 with their different curl patterns
There is a reason all our 
Salon partners
 across the states 
recommend
 our 
EZ Detangler Brush
 to their Customers.  
EZ DETANGLER KEY BENEFITS
✔️ Confidence is key: Professional salon-quality styling every time at home with our EZ Detangler Brush, so you can step out in confidence.
✔️ Skip the pain: "So the 4-year-old just got his hair washed and this the part where he normally starts screaming"  - Mamma approves!! 
✔️ 
Detangle in half the time:
"Couldn't wait to try it - received it today. Detangled my 4C hair with very little hair loss and half the time! I'm a believer!" 
– 
Straight from our Facebook Reviews
✔️ Save Money: Now you can confidently skip that next salon appointment and just do your wash and go routine home with our EZ Detangler Brush  
HOW TO USE (Quick & EZ Steps)
🔘 
Start with wetting your hair with water or
moisturize
with your
favorite conditioner
. (Recommended for
Type 4
Hair)
🔘 
Section hair and begin detangling from the ends working your way up to the roots. Let the
separated bristles
glide through your curls and detangle.
🔘 For extremely tangled hair h
old and brush vertically to get rid of
the toughest knots
first & then brush horizontally for
easy detangling.
PACKAGE CONTAINS
🔘 1 X EZ Detangler Brush
🔘 1 X Locking Clip Accessory
OUR EZ GUARANTEE (EASY REFUNDS)

All purchases are covered with our 14 Day Risk-Free Guarantee. Covers any and all unopened packages. Unable to accept open packages due to the current events and the nature of this product. If for any reason you don't want our EZ Detangler Brush, just send it back within 2 weeks and get a full stress-free refund!